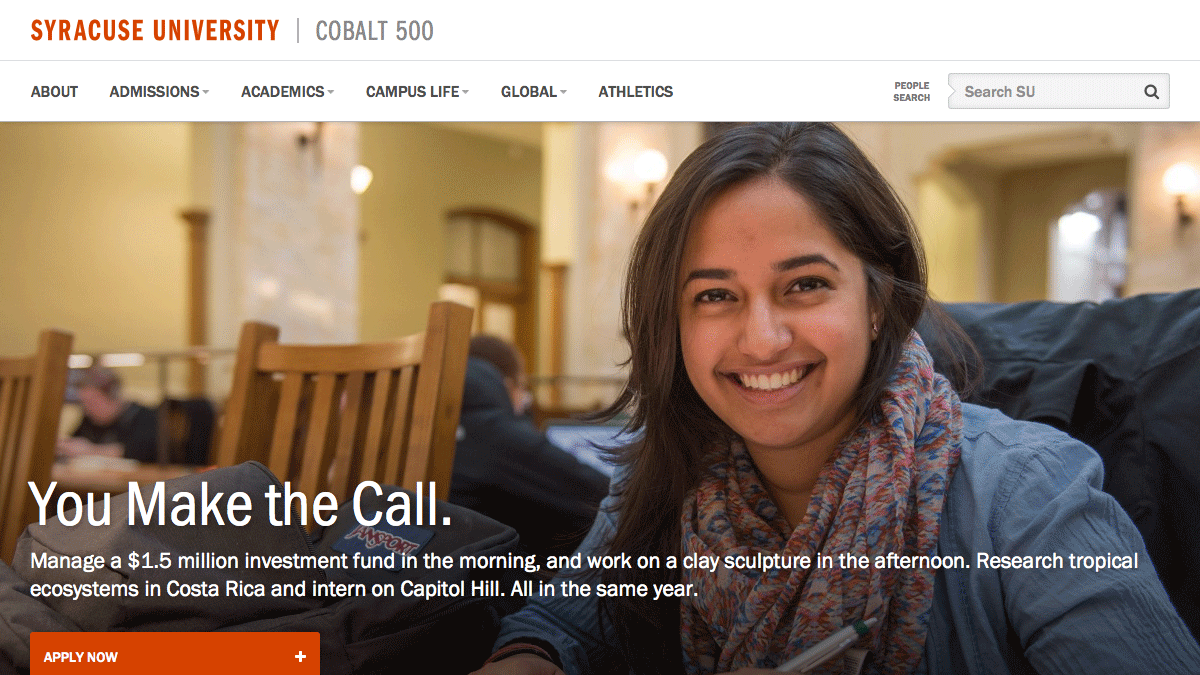 Cobalt 500 is the 5th generation of Syracuse University's Cobalt theme, for use by official Syracuse University websites.
The Challenge
Create a responsive, retina-ready theme that follows the new Syracuse University branding and style guidelines. The theme must be robust enough for the largest, most-complex websites while maintaining the flexibility to be adapted for edge-case websites. During the course of development, the interim style guide evolved many times, and with it the theme requirements.
The Solution
The front-end of built-off the Bootstrap framework for flexibility and responsiveness. WordPress's media library was extended to add retina support. Special consideration was giving to every feature to ensure it was implemented in the most-forward-looking and the correct WordPress-way, to avoid conflicts down the road. Core functionality was used when appropriate, and extended when not. The theme is also extremely modular, so that everything can be extended through child themes, and functionality can be added and remove with ease.
Development
Theme development started min-October, 2014 and wrapped up at the end of March, 2015.
Screenshots
The link above only shows of some of the available feature in this theme. These screenshots show some more of the features that are available on the homepage.