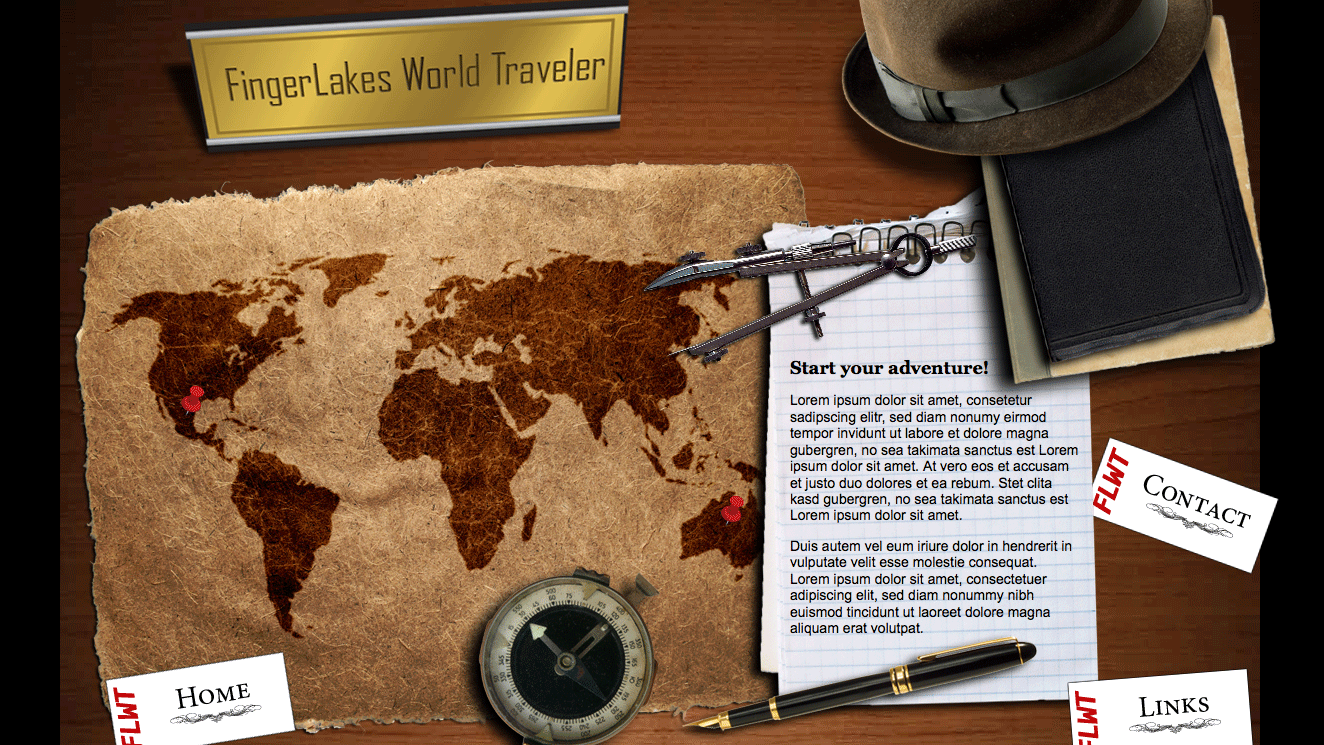 This was a concept website design developed into a simple static website for showcasing.
The Challenge
Create a website design for a travel website that stands out from the ordinary.
The Solution
I developed a rich design, with an adventurer-style theme that evokes feelings of adventure.
Development
A few pages for this site design were developed some years ago into a static concept site. It was developed for older standards, and does not reflect current web standards.